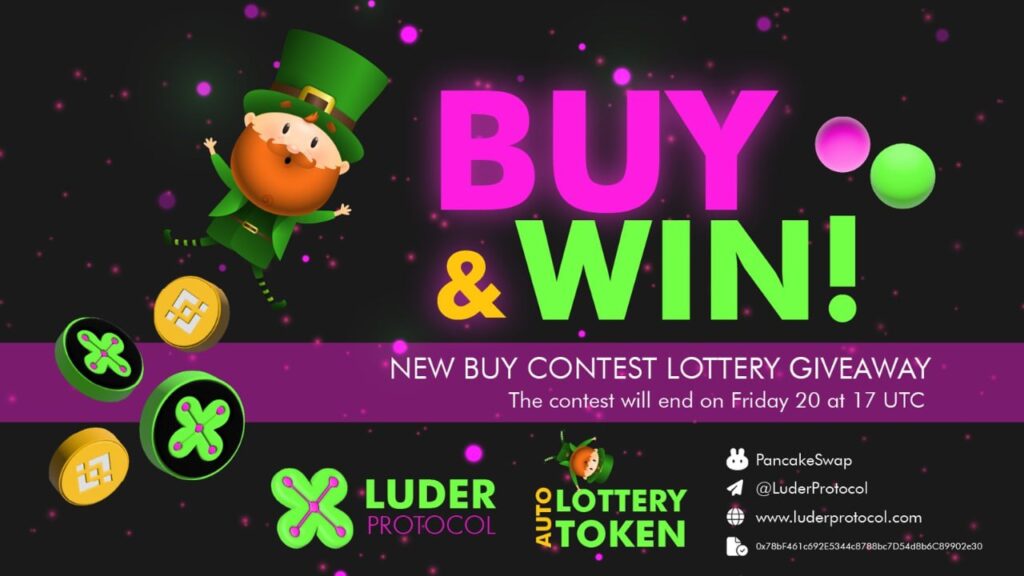 The team objectives are to keep building the project together with all of you.
We want a strong fundation of users, and to build that we aim to generate internal campaigns that benefits to the investors that are with us at this point.
We really want to help the holders to hold🔥
In this contest we want to start encouraging the purchase of tokens, and generate a possible reversal on the token price.
For this we decided to make a raffle to draw 4 winners of 0.10 bnb each.
Conditions for eligibility:

⏫ Buy $LUDER worth = 0.10 bnb
⏫Hold those tokens until the end of this contest
⏫One person can participate with multiple wallet
⏫Fill this form 1 submit = 1 wallet
The contest will end on Friday 20 at 17 UTC and the winners will be announced during that weekend by a video-filmed lucky wheel that we will upload to our social media platforms and share the TX ID with the prizes.
Please fill in here the wallet where you purchased the tokens and leave the TX ID as well

https://forms.gle/Ef1hLh39kPKXv8Kr6

*ONE wallet each time you submit the form